An Ontario First: Canada's CAV Capital Drives the Future of Public Transportation
Area X.O operated by Invest Ottawa, together with Transport Canada, the City of Ottawa, EasyMile and fellow partners is testing an automated shuttle at the Tunney's Pasture campus from November 3 to November 13, 2020.
Project highlights
The first on-road Low-Speed Automated Shuttle (LSAS) trial of its kind in Ontario
First project of its kind to be approved under Ontario's Automated Vehicle Testing Program.
The automated shuttles are following a 1.5 KM route throughout the Tunney's Pasture campus
The project features the EZ10 shuttle by EasyMile, which can fit up to six people (seated)
Research objectives
Better understand the planning and approvals processes for testing automated shuttles on Canadian roads
See how automated shuttles operate in a real-world transportation environment
Develop further guidance for future low speed automated shuttle tests
What is a Low-Speed Automated Shuttle (LSAS)?
It is a small electric self-driving passenger vehicle that can fit up to six people (seated).
The maximum speed of these vehicles is typically 25km/hr (or less)
A safety operator is onboard to take full control of the shuttle if required at any time
It generally travels along a programmed route and utilize sensors and software to detect their surroundings, guide travel and avoid obstacles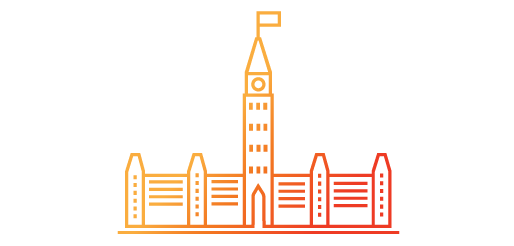 For more information on our mobility capabilities and how we can help you.
Connect with Us